AAll businesses learn and grow from customer feedback. Comments, questions, and suggestions can show a business what their consumer base wants or couldn't find anywhere else. This is especially useful in the growing, but still young cannabis industry. CBD products can be formulated in different ways and ingested through an assortment of products, so finding fan favorites that keep shoppers coming back is essential. At Tenino Sweet CBD Life, their new and unique products are often driven by customer demands.
Sweet Life products are formulated through the collaboration between CEO Jon Sutherland and COO André Pilon and are largely created in direct response to consumer feedback and requests. External testing is rigorous, but it also relies on individuals throughout the process with specially chosen beta testers who either suffer from chronic conditions or have extensive knowledge of CBD products.
Additional materials mixed with their exclusive CBD are selected with just as much care. "We purchase all of our additional supporting ingredients from Bulk Supplements, which is one of the best nutritional supplement ingredient suppliers in the game, "says Raquel Pace of Sweet Life. "All of our supplements are pre-tested for purity and safety by the manufacturer and we test them for safety in our end product testing." We also source from Pure Bulk, which provides COA (Certificate of Analysis) for products upon request and is GMP (Good Manufacturing Practices) compliant.
Currently there are capsules, tinctures, topical rubs and even pet products for dogs and cats available in their online store or at select retailers in West Washington. Oil tinctures come in a variety of fruit flavors and strengths, and the ball muscle rubbing provides localized pain relief where you need it most.
"Our best-selling product is Sweet Dreams, which are oral capsules containing CBD, CBN, melatonin and many others that can help fall asleep and stay asleep, "says Pace. "Our second bestseller also consists of capsules called Gentle vibrations which contain CBD, CBG, L-theanine and GABA whose ingredients help relaxation, calm, anti-inflammation and more. It's no wonder that after the year we've had these two are our best sellers.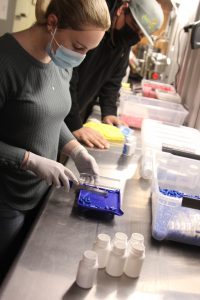 All products are COA laboratory tested and the results can be found by scanning the QR code on the packaging or through the Sweet Life website. This Certificate of Analysis guarantees that each product does not contain any THC component and that the CBD percentage is correct as stated.
But Sutherland and Pilon are always on the lookout for potential new mixes. After a lot of hard work, they released two more into the mix. These are also COA tested and ready to arrive in stores near you soon.
"We are delighted to share our new products with customers: Sweet Relief and Sweet Recovery," they explain. "Those who are harder on their bodies than the average person will benefit greatly from both of these products because they contain a much higher level of CBD. In addition, they contain CoQ10 (which decreases with age and is good for physical performance as well as many other things) and turmeric which is useful for joint health. From the blue collar to the professional athlete, these two products can help with pain relief and recovery for those who live with everyday aches and pains.
With more of the country opening up, you might be packing your bags to hit the road this summer. Keep in mind that "in the United States, the TSA says that products containing no more than 0.3% THC can travel safely," Pace explains. "Because all products containing more than 0.3% THC are illegal under federal law, it is extremely important to make sure your CBD products contain less than 0.3% THC, so always check the labeling. "Sweet Life blends contain 0% THC.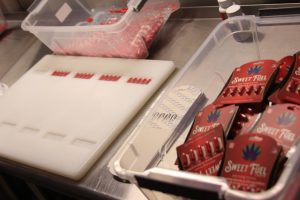 Do you have an idea of ​​the ideal CBD product, mixture or formulation? Go to the site and fill in the Contact us page with your proposal. Through this portal you can also ask questions about their products or where to buy them locally. Customers can find Sweet Life CBD in over 100 stores across Washington, Oregon, and Idaho.
There is no magic formula for what makes a business special. But whatever spark of success, it comes from an intoxicating blend of uniqueness, experienced designers, quality ingredients, and openness to comment. At Sweet Life CBD, they work hard to keep all of this front and center. Follow them on Facebook or Instagram for more information, new releases or updates on their ever-expanding product line and upcoming launches. Enter the Sweetbike contest to win a brand new KTM 450SX-F bike. Register now here and each purchase earns an additional entry to be won!
Sponsored